Adding Snake Skin


Here comes one more tutorial! This time I will show you very easy way to draw snake skin. It will looks like it's real!
1. Open new image
As always, begin drawing with opening new image. It would be enough 160x120 for now.
2. Color the image

Use
Texture Fill
as the color of the background. Choose texture "Couds.Morning", but do some modifications (unless you want pink and blue snake skin). Change color "Sky" into "Grass Green", "Atmosphere" into "Chartreuse", and "Clouds" into "Martian Green". Don't make other changes.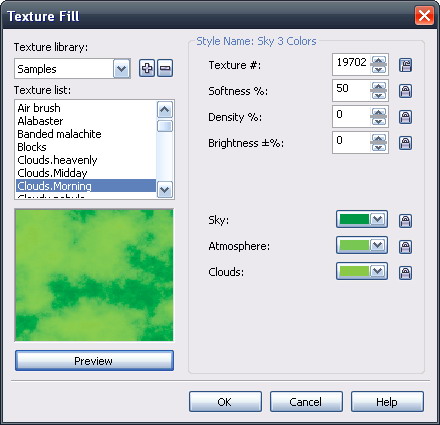 3. Add Stained Glass effect
To add a Stained Glass effect go to Effects

Creative

Stained Glass. Change options to the folowing:


Size = 18

Light Intesity = 2

Solder = 4, Black

3D lighting = ON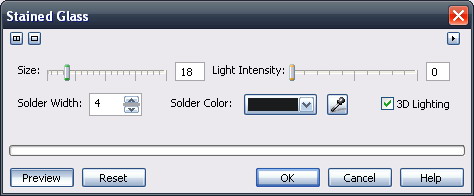 4. Final Touch(es) - Adding Noise

And now when you have done the mail job, you can make it be a little darker and "harder", becuase like this it looks too soft. You need to add noise, with the following changes:


Noise type = Gaussian

Level = 100

Density = 100

Color mode = Single, Black

The final look

In end, your picture should looks like this: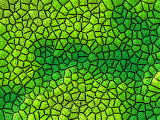 Tutorial by Raph95